Regular price
Sale price
$26.00 USD
Unit price
per
Sale
Sold out
An exotic blend of organic herbs and flowers with dynamic properties for a relaxing, rejuvenating facial steam.

Share
Description

An exotic blend of organic herbs and flowers with dynamic properties for a relaxing, rejuvenating facial steam. Our Moonlight Exotica is a wonderful way to prep your skin for essential care by cleansing, opening up pores, boosting circulation and soothing hydration. Moonlight Exotica helps cleanse built up dirt in clogged pores and improves blood circulation. Hydrating, soothing, aromatic and relaxing.
Ingredients

Organic Rose (Rosa Centifolia) Buds and Petals, Jasmine (Jasminum Odoratissimum) Flowers, Organic Calendula (Officinalis) Flowers, Organic Chamomile (Matricaria Recutita) Flowers, Lavender (Lavandula Angustifolia) Flowers, Organic Hibiscus (Sabdariffa) Flowers, Organic Meadowsweet (Filipendula Ulmaria) Herb, Organic Red Clover (Trifolium Pratense) Blossoms, Cornflower (Centaurea Cyanus), Organic Grapefruit (Citrus x Paradisi) Peel, Palmarosa (Cymbopogon Martinii) Oil, Bergamot (Citrus Aurantium Bergamia) Peel Oil, Lavender (Lavandula Hybrida) Oil, Sandalwood (Santalum Austrocaledonicum Wood) Oil, Cardamom (Elettaria Cardamomum) Seed Oil. Geraniol*, Limonene*, Linalool*, Farnesol* (*naturally occurring ingredients of essential oils).
Benefits

• Removes Impurities.
• Hydrating.
• Antioxidant.
• Reduce Inflammation and Oxidative Stress.
• Anti-Microbial and Anti-Bacterial.
• Stimulates Skin Cells Regeneration.
• Soothing and Calming
• Reduces Skin Irritation.
• Regulating sebum production.
• Astringent.
• Antiseptic.
How to use

• Add 1 tablespoon of Moonlight Exotica, to 4 cups of hot boiling water in a wide bowl.
• Cover the bowl and let the herbs steep for 1 minute.
• Tie your hair or secure with pins to keep them off your face while steaming.
• With a towel covered around your face, to avoid steam to escape, keeping your face about 6 to 10 inches over the bowl, carefully remove the lid and let the steam spread on the face and neck area.
• Steam your face for 5 to 10 minutes as preferred.
• Pat dry gently with a soft towel and follow up with Mooie'z Super Fruits Masque and your choice of Mooie'z face serum.
WARNING
**A steam burn is severe than a burn from boiling water. Kindly take necessary precautions when steaming your face. Steaming should also be avoided in extremely sensitive skin, especially in conditions such as severe inflammation, infection or condition requiring medical treatment. Use of certain herbs is not recommended during Pregnancy'**
Sustainability

At Mooie'z Et Pure we care for everyone and everything. Just as we care about our clients and ourselves, we equally care about our planet and the environment we live in. We understand that the need of the hour
is a sustainable beauty concept, to be essentially adopted by one and all. We at Mooie'z Et Pure, do our best to contribute towards sustainability. We believe in the concept of 'Less is more' and aim to create products that will not clutter your shelves, rather create a space. Our serums are one stop solution for ageing skin – providing nourishing benefits that can be used day and night. We strive to avoid wastage and aim to use environment friendly materials in our packaging. Our packaging materials are aimed to be
reused in one way or the other.

The glass bottles can be retained after use to adorn a small corner as decorative flower vases.

Our outer packaging consist of reusable fabric bags handcrafted with utmost love and affection using significance of our native tradition with a personal touch. These small ornamental pieces can be kept as
memorabilia and can be reused to store your valuables or simply a small bag you would want to carry while stepping out.

Our appreciation to our clients is expressed in beautiful book marks with positive quotes that can be used while reading your favorite books.

We strive hard to source our ingredients locally and support small business suppliers, to avoid millions of carbon miles. Even when our products require specialty ingredients of foreign origin, we strive to procure the same from resellers closer to home. We strongly believe in Green and Clean Beauty and ensure our products are free from any synthetic ingredients. Come, join us in our combined journey to create a safe and healthy future for everyone.
View full details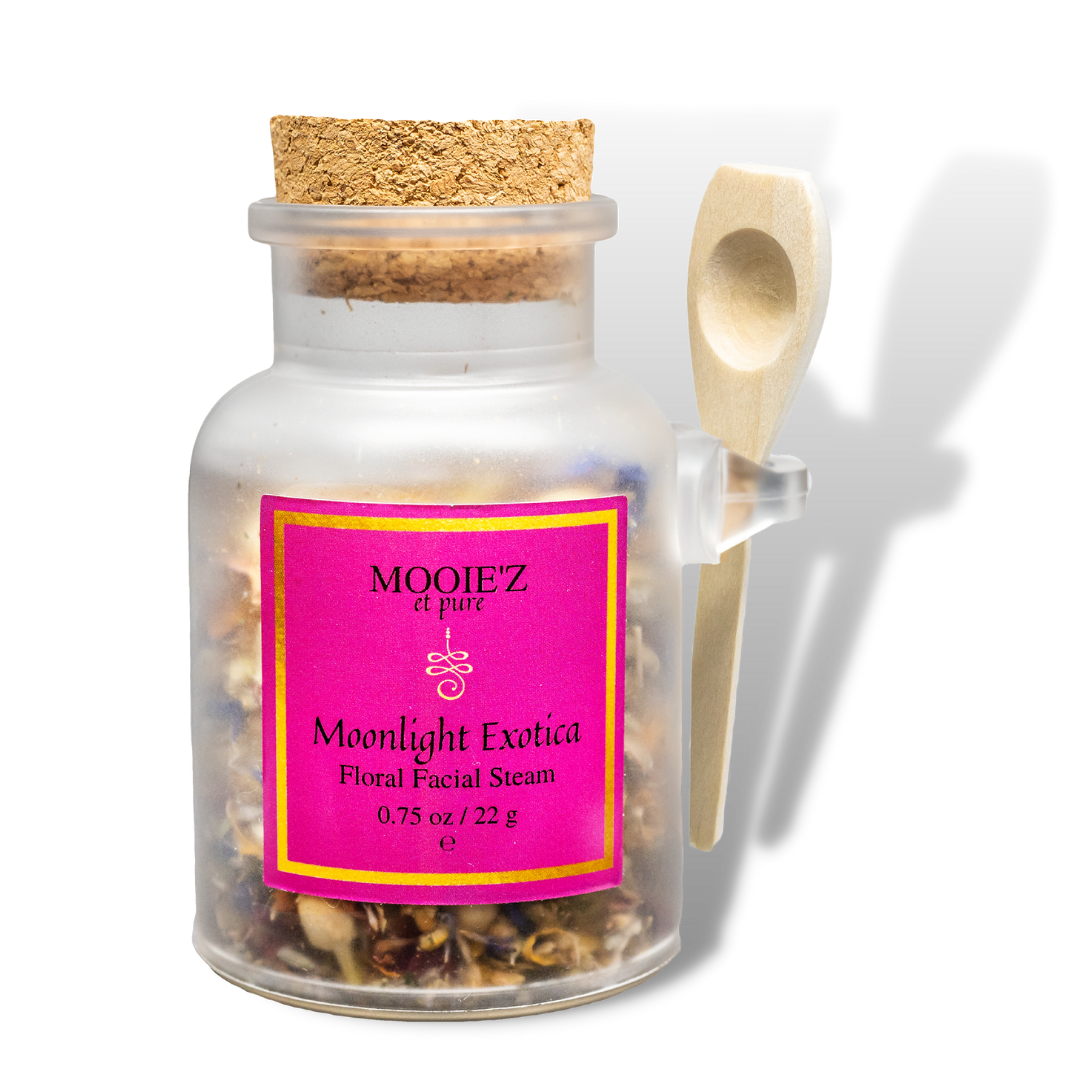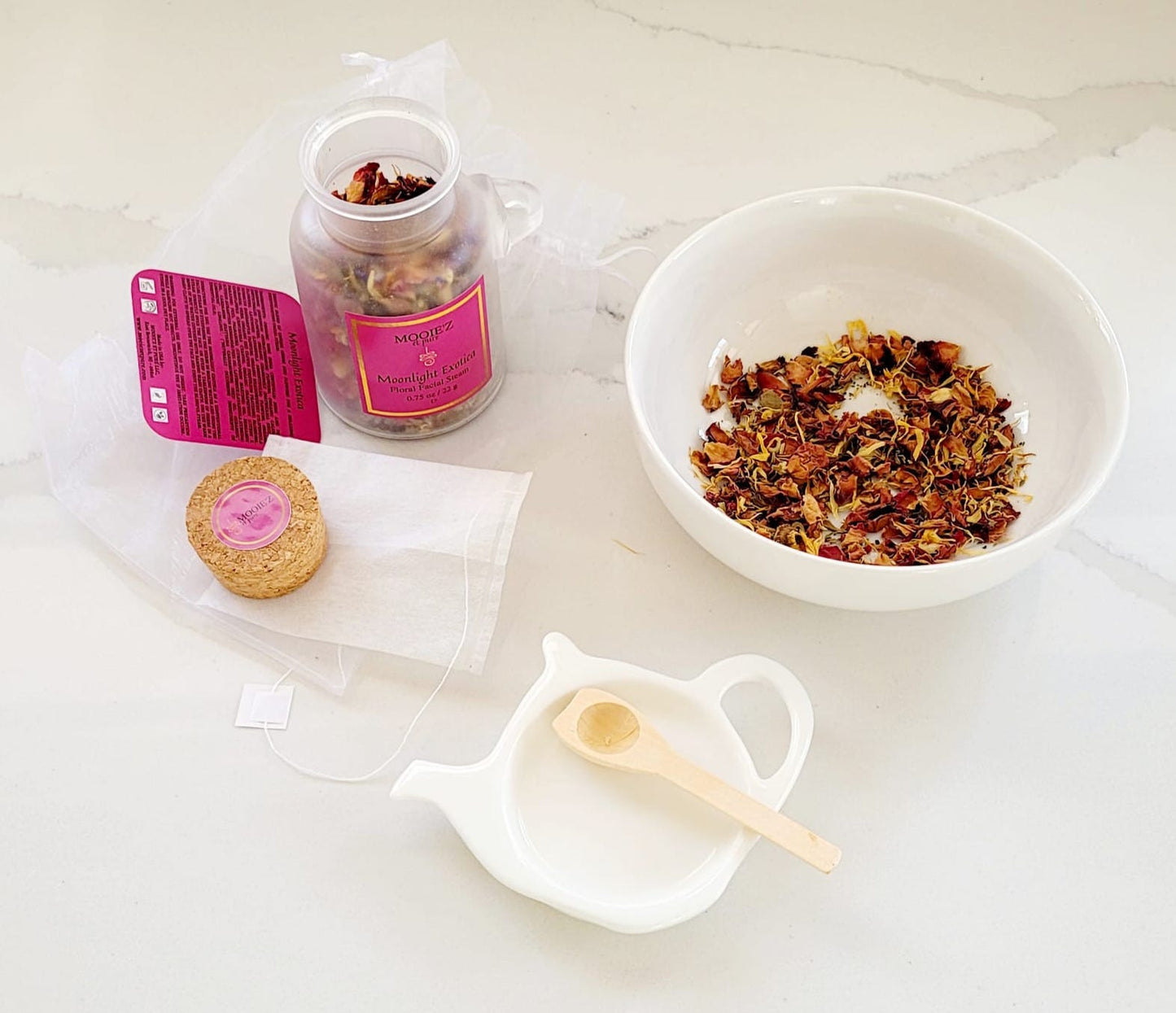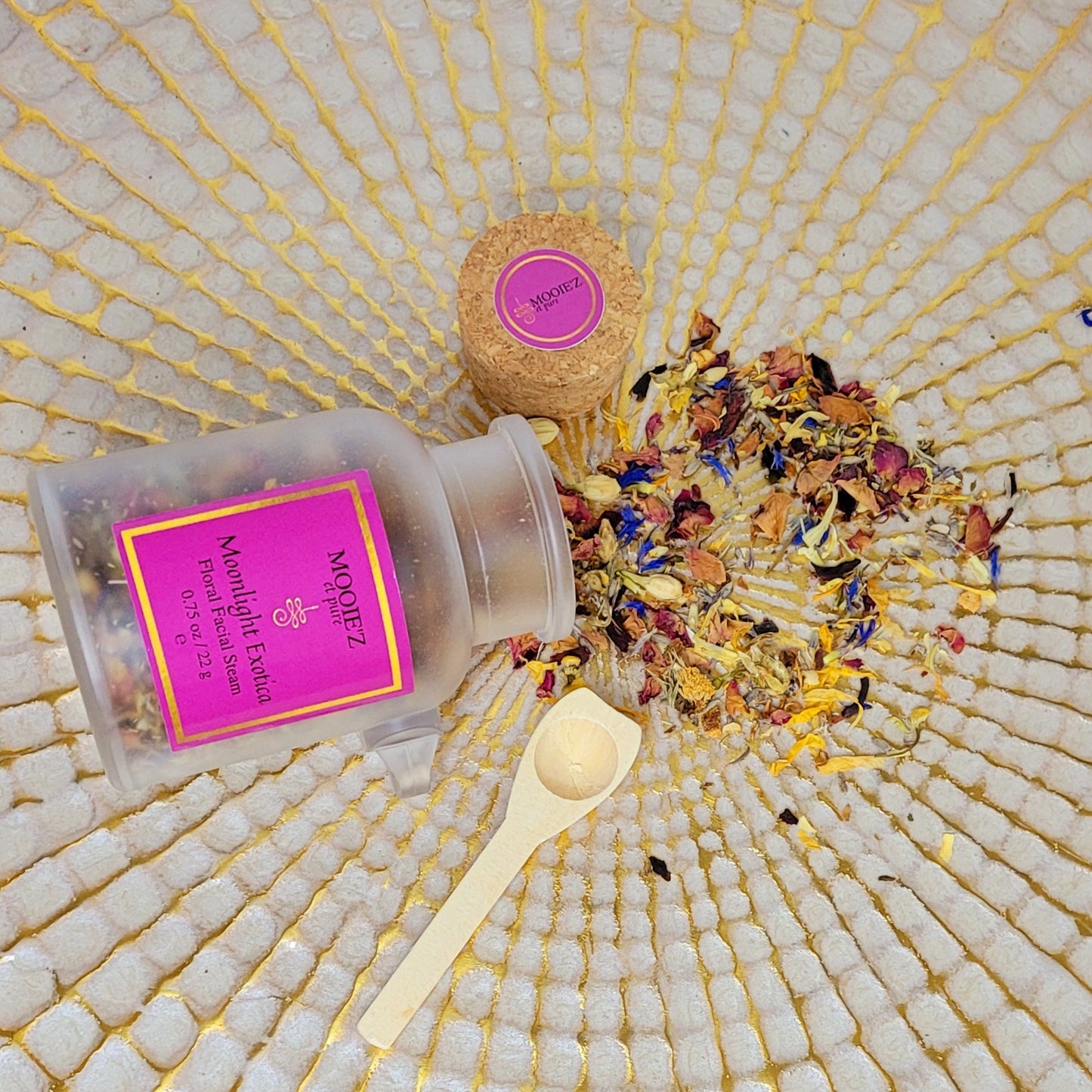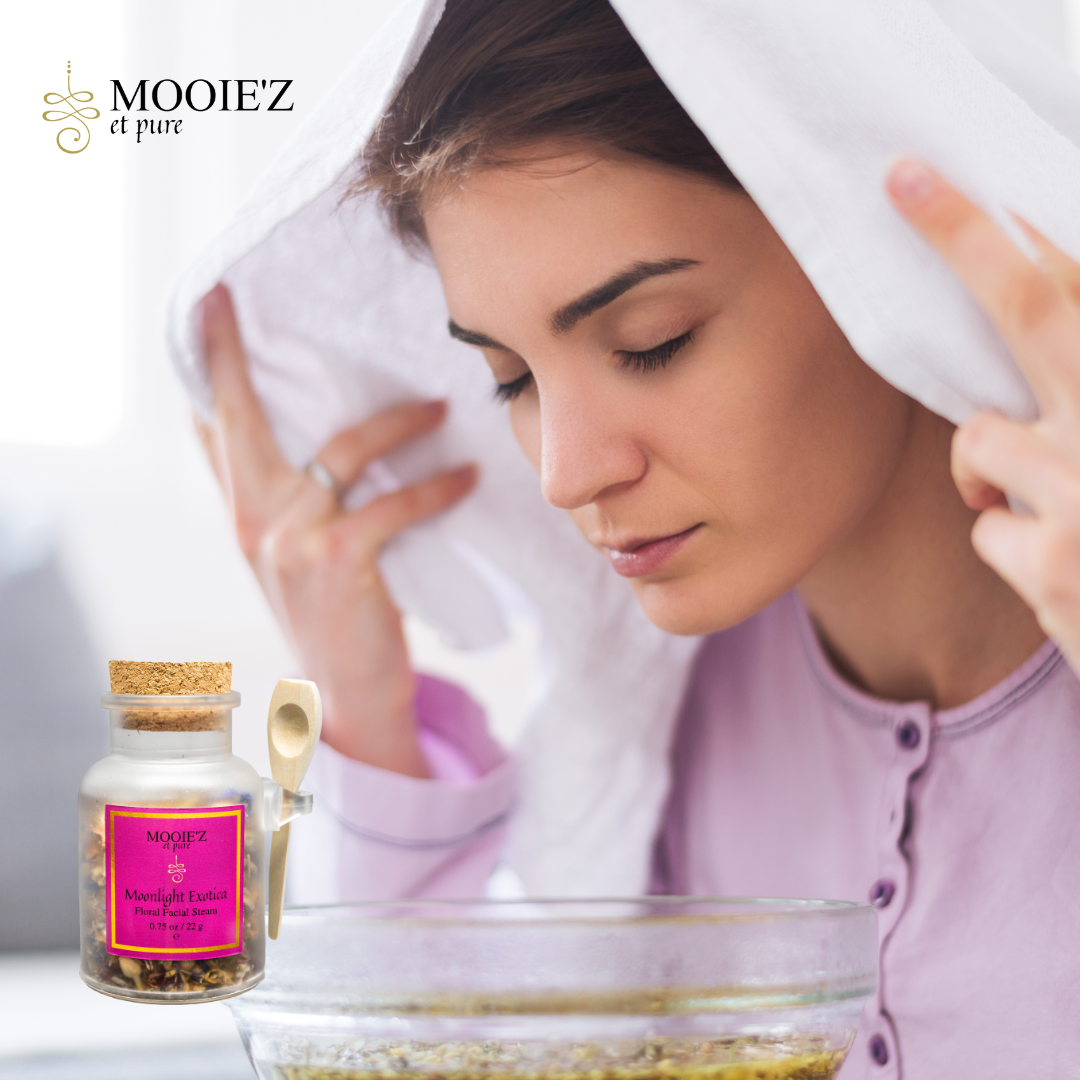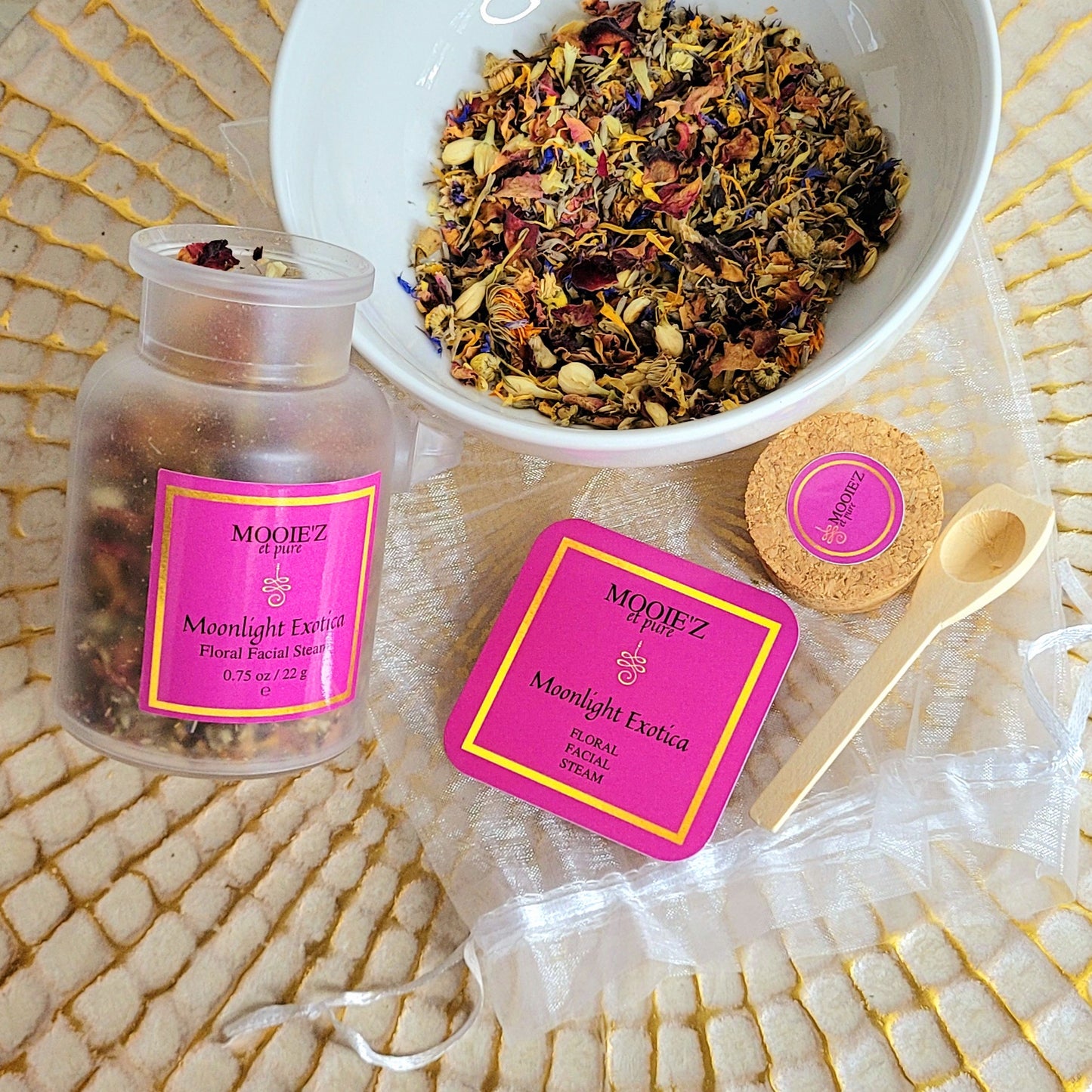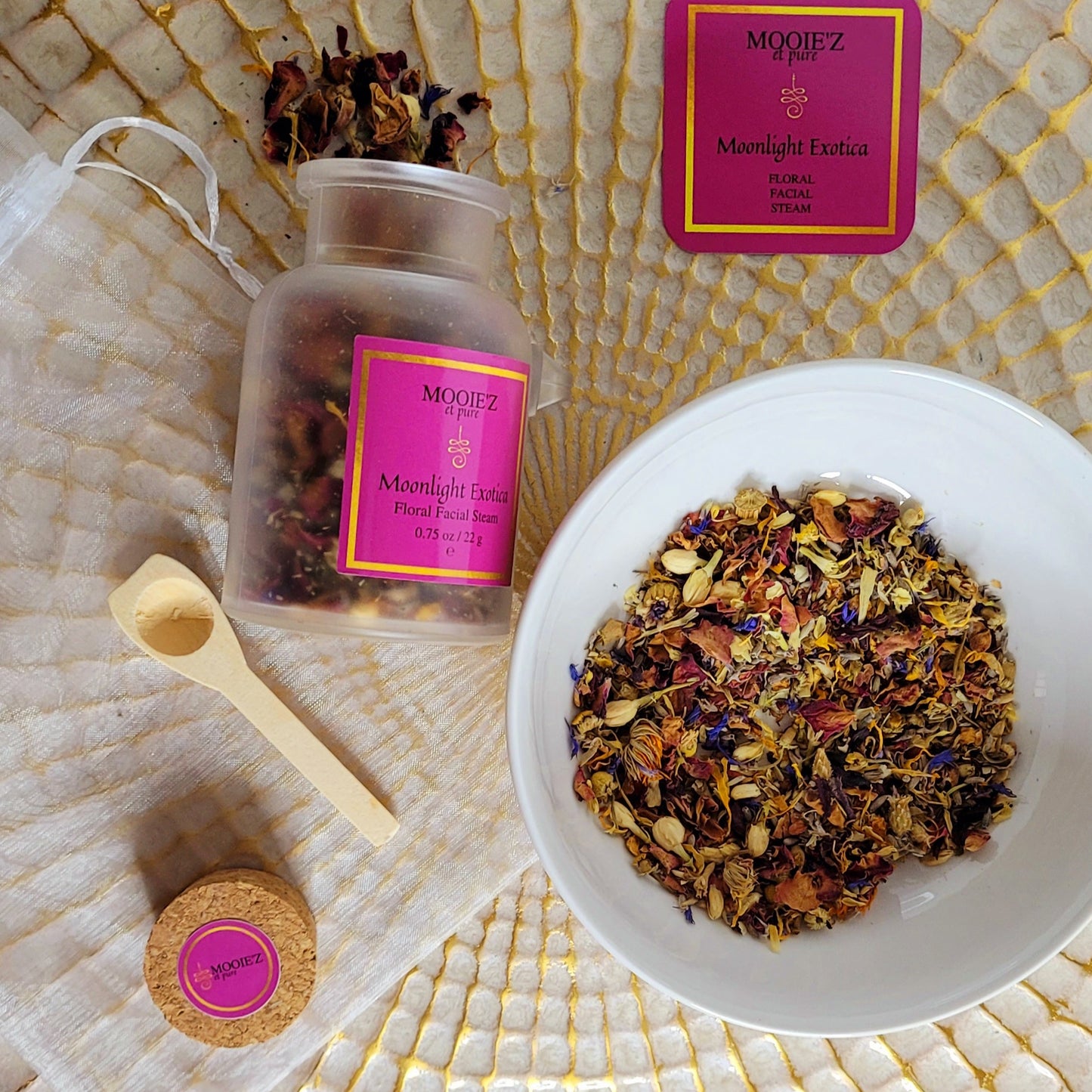 KEY INGREDIENTS
ROSE
Rose flower has dynamic skin beneficial properties like hydrating, antioxidants, astringent, anti-microbial, anti-bacterial and anti-inflammatory. The sweet, warm. powdery floral fragrance soothe and calm stressed mind.

RED CLOVER BLOSSOMS
An excellent herb having isoflavones, is beneficial for skin care and helps to reduce inflammation and oxidative stress and widely used as a traditional herb in women's health issues, such as menstrual and menopausal.

MEADOWSWEET
This super beneficial herb from the rose family not only has a pleasant flavor and aroma but also contains compounds of tannins and flavonoids having excellent antioxidant and anti-inflammatory properties.

CHAMOMILE
The wonder herb is known for excellent skin beneficial properties like anti-inflammatory, antibacterial, antiseptic, and antioxidants. It helps to reduce skin irritation and had excellent soothing and calming effect.
POSITIVE AGEING with MOOIE'Z ET PURE™
MOOIE'Z ET PURE™ is all about you. No one can love you better than yourself. Your Age and Your Skin is your Power. Enhance your power with some wonderful solutions created specially for you. Explore the world of Positive Ageing with your Mooie'z Et Pure.